Enjoy a unique experience of tradition and culture
Important are the popular festivals held during the summer season all over the island . The festival Prophet Elias (19 July), of Agios Panteleymon (26 July), of Metamorphosis Savior (5 August), of Dormition of the Theotokos (14-15 August), of John the Baptist (28 August), of Mary Poulariani (7 September) and of Mary Flevariotissa (2 February).
The biggest fest and the most significant appointment for the inhabitants of Astypalaia is Assumption ! Panagia Portaitissa , located beneath the castle , where all weekend various events are being organized. There is plenty of food and music with various local delicacies. A well known dish is the Labriano which is being cooked by the women of the island specifically for this celebration , offering the guests !
the most important fests
Panagia Portaitissa
In a climate of piety and traditional atmosphere, is celebrated every year on August 15th the church of Panagia Portaitissa. It is the biggest and most important festival of the island with the customs and traditions remain unchanged over time. On the eve of the feast after the evening spent a great feast to the sounds of the violin and the lute, with traditional dances that keep until the wee hours. The feast is on the precinct called Rodia. The next day the feast apanalamvanetai while in Pera Gialos organized every year this day the "koukania" a series of fun games involved children and adults.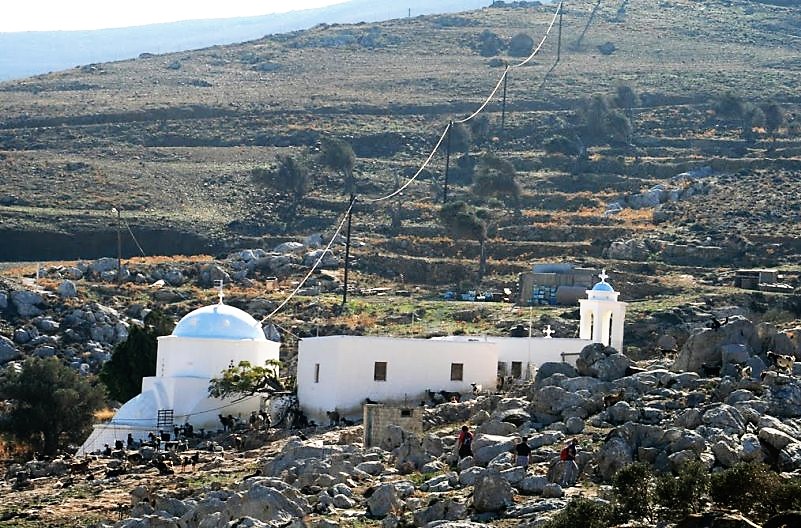 Panagia Flevariotissa (Agia Livii)
Celebrated on February 2. The monastery Flevariotissa Panagia is a complex consisting of the nave and a series of low buildings forming among them a spacious courtyard. A beautiful whitewashed church - Cycladic style - vaulted cruciform type with a dome resting on four oxykorfa gothic arches, can accommodate over 50 people. On the northern wall, located inside a small cave chapel. Here, according to tradition was the icon of the Virgin Mary. Today the festival of Panagia Flevariotissa, although amid the dead of winter is the most favorite island.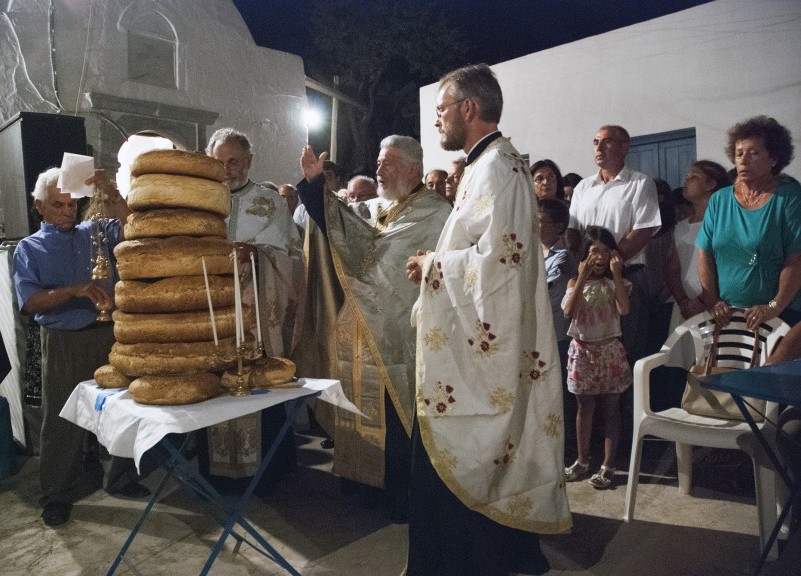 Agios Panteleimonas and Christos
Agios Panteleimon is on 26 July and Christos on 5 August. Both these festivals feast with food, traditional music and dances.
Festival Astypalaia and Maxoulia
Two events circles -winter and summer- held annually on the island as part of the Cultural Festival "in Astypalaia for Arts and Culture." In summer during the festival concerts with guests known artists from Greece and abroad, theatrical performances, exhibitions. While reviving many local customs.
The Cultural Educational Association Astypalaias organizes the festival "Maxoulia," a series of actions including theater, music and visual arts, based on the idea of self-organization, volunteering and amateur aid and youth initiatives.